Home
»
Liposuction in Coral Springs, FL
Liposuction in Coral Springs, FL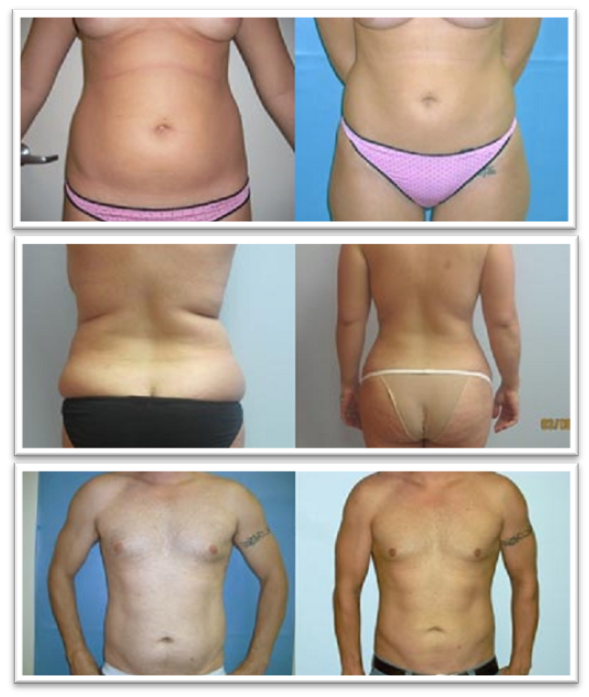 Liposuction is a widely known cosmetic procedure used to remove fat deposits from specific parts of the body that do not respond well to diet and exercise. Liposuction techniques vary and are continuously being modified to improve its safety and success. The procedure can also be performed along with other cosmetic techniques such as a facelift and tummy tuck. Liposuction is offered by Dr. F. Leigh Phillips, III, MD, PA, FACS to residents of Coral Springs, FL.
Liposuction Procedure
Liposuction is performed under either local or general anesthesia. The procedure is usually performed on an out-patient basis, but when large amounts of fat are removed, the patient may be required to spend a night in the hospital.
Once the anesthesia has taken effect, incisions will be made on the skin to allow the cannula to access the fat deposits in between the skin and muscle tissues. Then, excess fat is removed from the body using a syringe or a suction pump.
Liposuction Results
Patients can resume their normal activities two weeks after the procedure and may be required to wear compression garments for four to eight weeks. Bruising, swelling, and soreness may last for several weeks, but these can be alleviated by the prescribed medications.
Liposuction is very effective in targeting problem areas and contouring the body. However, to maintain the desired body figure, a diet and exercise regimen must be followed religiously. Dr. F. Leigh Phillips, III, MD, PA, FACS offers liposuction to residents of Coral Springs, FL.