Home
»
Liposuction in Weston, FL
Liposuction in Weston, FL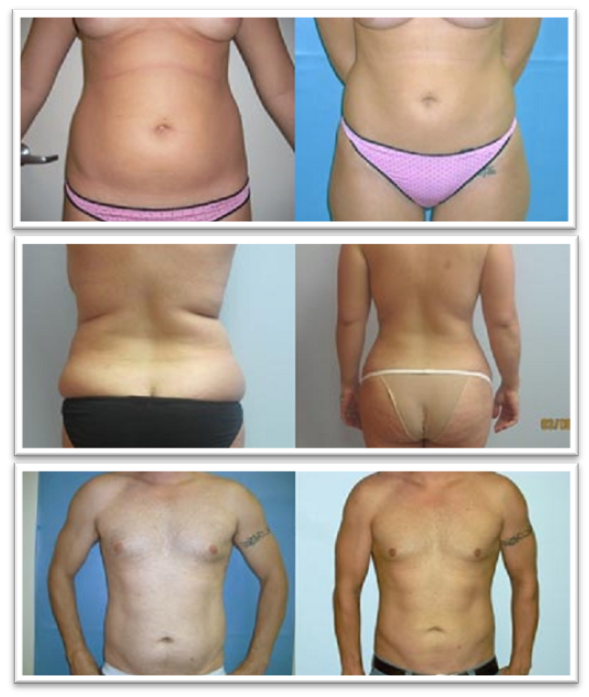 Liposuction, or lipoplasty, is a cosmetic procedure used to improve the appearance of the body through the removal of excess fat from specific parts of the body. Usually, some areas of the body form fat deposits that resist attempts to dislodge them through proper diet and exercise. This is often the outcome of heredity of hormones, rather than laziness on the part on the individual. Some of these fat-prone areas include the back, chest, stomach, buttocks, knees, thighs, underneath the chin, cheeks, ankles, and chest. The outcome of a liposuction procedure is a more streamlined appearance that is more proportional. Dr. F. Leigh Phillips, III, MD, PA, FACS offers liposuction to residents of Weston, FL, and other surrounding cities.
Liposuction Procedure
Liposuction is usually performed under general anesthesia or intravenous sedation for the comfort of the patient. The procedure involves the placement of incisions at the target sites to allow Dr. Phillips to insert a hollow tube known as a cannula. With a back and forth movement, he will loosen excess fat in the area, which will be suctioned off with the aid of a surgical vacuum, or syringe, located at the other end of the cannula. Dr. Phillips may also choose other techniques to remove excess fat deposits. Residents of Weston, FL, and other neighboring cities can contact Dr. F. Leigh Phillip at Cosmetic and Plastic Surgery Spa for more detailed information on the liposuction procedure.